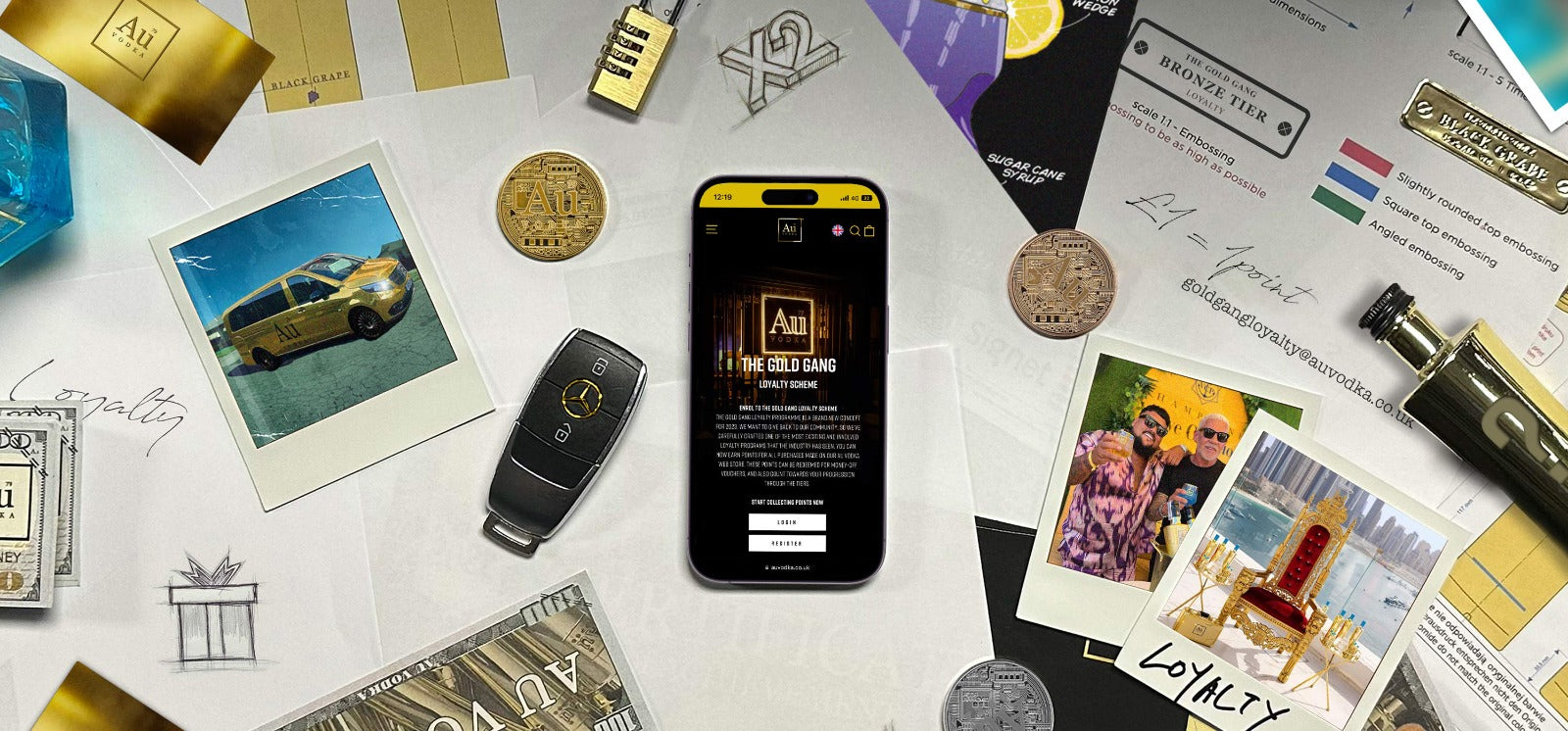 THE GOLD GANG
LOYALTY SCHEME
The Gold Gang Loyalty Scheme is now live!
We have been working hard over the past year to build out what we believe is one of the most exciting and involved Loyalty Programmes that's been seen in the industry! Au Vodka would not be where it is today without the support of our loyal community, so we want to give something back, and reward our supporters.
The Gold Gang Loyalty programme is a points based programme, with every £1 spent awarding 1 loyalty point. Points can also be earned by completing the initial activities on the Gold Gang Loyalty page.These loyalty points can be used to redeem various discounts on our site, and also contribute to the progression through our brand new Gold Gang Tiers.
The loyalty programme has been split into four brand new tiers; Copper, Bronze, Silver and Gold. The programme has been designed in a way that it rewards all customers, no matter how much you choose to spend. Upon enrolling into the program, you will begin your journey in the Copper Tier. Over a 12-month period, the more points you earn, the further you can progress through our unique Loyalty Tiers. The benefits available for each tier increase, with the Gold Tier boasting some crazy money-can't-buy opportunities. You can explore the full list of benefits in our loyalty tiers below!
Tiers
Earn points by making purchases on the Au Vodka Website. Every £1 spent earns 1 point. Move through the tiers by earning more points.
Upon logging in to your loyalty account, you can see which rewards you have available. The first reward is available after accumulating 100 points, or you can save up your points to become eligible for bigger rewards! We'll reward you 40 points straight away, just for enrolling into the program.
The activities on the Loyalty Page are a great way to accumulate more points. You can get ahead of the pack and earn points for adding your birthday and following our social media accounts. It's important to know that spending loyalty points on rewards will not affect your progression through the tiers!
Anyone in our community has the opportunity to make it to the Gold Tier however, only the most loyal will get there. Please visit our Gold Gang Loyalty Guide or view our loyalty T&Cs page for more information.
The Gold Gang is growing... will you be part of the journey?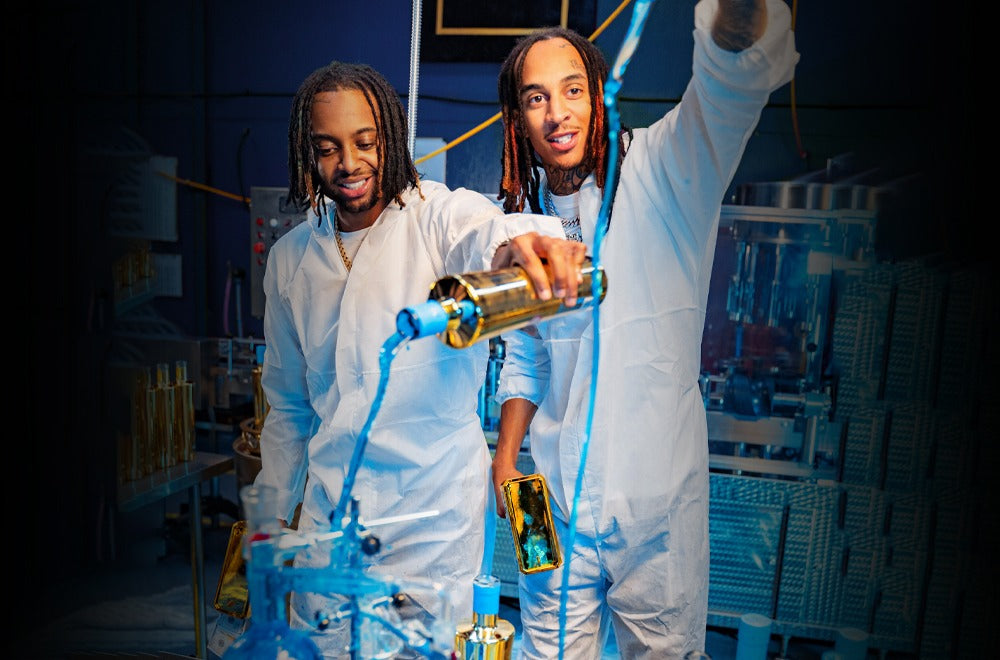 enrol into the gold gang loyalty scheme
Join the gold gang rewards programme and be rewarded for every purchase.