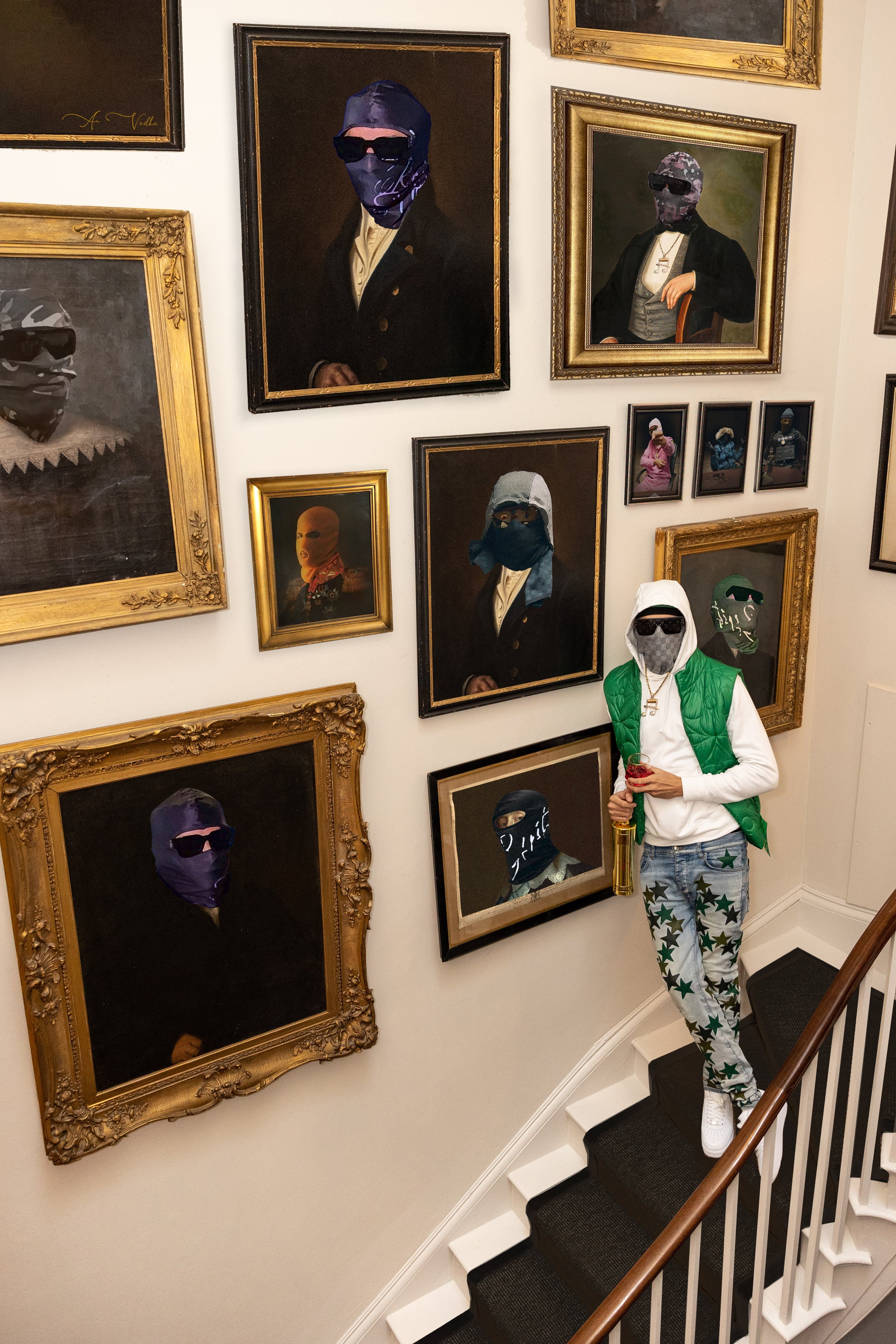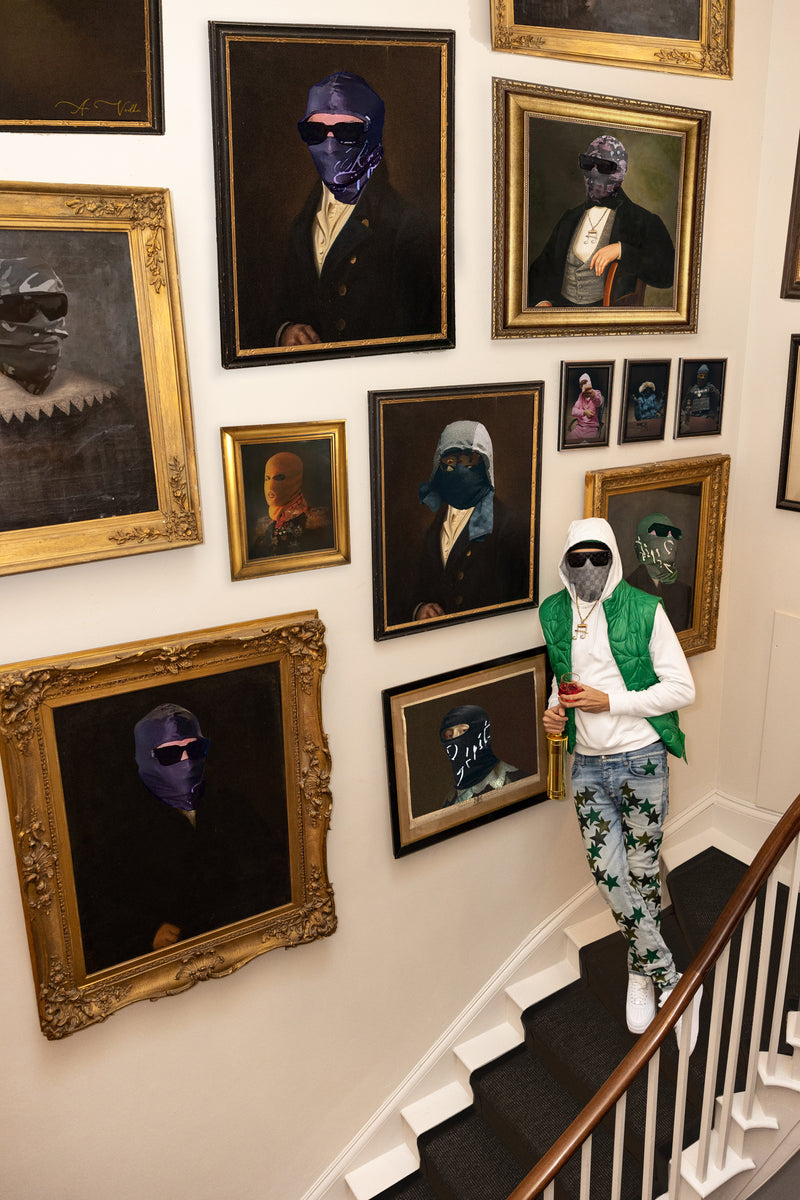 The holiday season is well and truly upon us and what better way to celebrate than with a collaboration between one of the most promising prospects in UK rap, Meekz and the UK's biggest ultra-premium vodka brand. We created the 'Meekz Manor' concept, to showcase our range of signature flavours and online-exclusive merchandise in true Au fashion. 
At Au Vodka, we look to collaborate with the most influential musicians making waves in the UK rap scene. Meekz Manny is currently in the form of his life, fresh off the back of dropping his widely anticipated debut album; 'Respect The Come Up'. Manchester-born and raised Meekz is known for his distinct voice and flows that have quickly risen him through the ranks, becoming one of the UK's most acclaimed rappers. With massive hits such as 'Like Me', which has over 25 million streams on Spotify, and 'Can't Stop Won't Stop', with over 15 million streams. His crazy trajectory has been reflected by selling out his upcoming 'Can't Stop the Come Up' tour in 2023. 
"Don't buy me any alcohol this year unless it's a bottle of Au vodka"
The inspiration for the campaign was to present different parts of Christmas day. Starting with the night before Christmas, having Meekz write the ultimate Au Vodka Christmas wish list, which included something everyone would want from the Au website. The main part was to show Christmas morning and receive everything you could ever want from Au. Every year we do a Christmas campaign, with last year's Coca-Cola-inspired campaign featuring Big Narsty dressed as Santa. This year we wanted to level up and create a story where Au was the sort of after-gift this Christmas.
The Grand Old Ombersley Court provided the backdrop for the 'Meekz Manor' campaign; one of the most luxurious country houses surrounding Birmingham. Even the Duke of Wellington has stayed down here. This is our second collaboration with the elusive MC, and it did not disappoint. Some of our best-selling products can be spotted throughout the campaign video. From Fruit Punch 70cl to Gold Hip Flask, LED Case to Diamond Cut Glass. As well as Au Vodka's most iconic flavours, glassware and merchandise, with a focus on our Christmas-themed flavours; Green Watermelon and Red Cherry.
What is it really like working with Meekz? He brought great energy and vibe, adding his own spin and personality on set. Being authentic is something we look for at Au when collaborating with artists. The filming process ran smoothly, making Meekz a pleasure to work with. 
"Get me some of that green stuff and don't forget your sprouts"
After a successful year on both sides, this collaboration between Meekz and Au Vodka was a great way to round things off. Check out the full campaign video below, "Can't Stop Won't Stop Wishing For Au", which, is also posted on Au Vodka's social media accounts. Make sure to grab any gold bottle of Au Vodka's delicious flavours and follow us on social media to stay updated with everything Au.
Have A Merry Meekz-Mas Yah Filthy Animals!